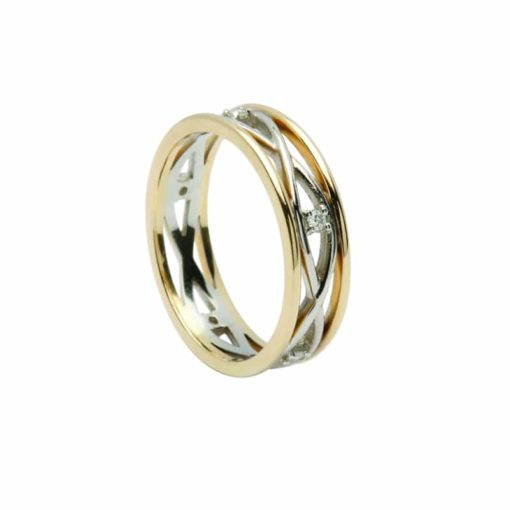 Celtic Weave Narrow Band Set With 0.08Ct Diamonds & Gold Rims, Ladies
Celtic Weave 10kt yellow & white gold narrow band set with 0.08ct diamonds & gold rims, ladiesFor alternative metal finish, please contact us for a current price.
Please note: All of our gold jewelry & wedding bands are handmade and made to order. Expected delivery times can be up to 4-6 weeks on these products.
Sign Up For Discounts and Latest News
For the latest special offers, seasonal offers and great discounts on celtic jewelry, sign up to our newsletter.
(Don't worry, we hate spam too so we don't do it)